As is the case every four years, this summer takes place the single most important international basketball event in the world, the Olympic Games. 12 teams will battle for the gold medal--only half of them stand a real chance, but it will be just one taking the Olympic glory back home.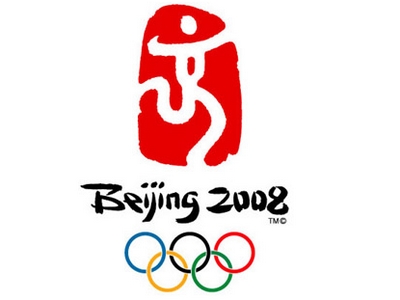 Looking noticeably stronger than the last World Championship –more contenders, less forgettable teams, we should be able to witness an excellent tournament.
This is also a very much anticipated event, particularly for two countries: USA, culminating a 4-year cycle that was meant to put them back on top –which can happen-, and China, hosting an event that should show the world that they have become a basketball power –which won't happen.
Anyway, here's how they currently stand according our particular vision.
The Contenders
Obviously topping the list, we start with every team with a realistic chance, as small as it can be, to make it all the way to the gold medal. It's great news that this category has grown by two teams since the last World Championship, although any team outside of the first three getting it done would be a real surprise.
1. USA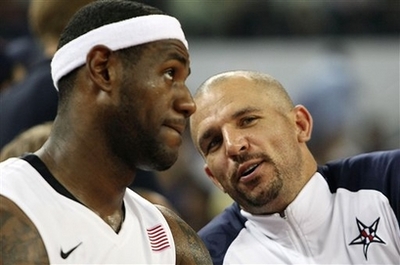 This is it, the place and the moment for the USA to showcase its ridiculous strength and get what looks like the appropriate reward for the kind of talent they produce on a yearly basis. There are no excuses to be made this time. They have been preparing for these Games for four years now, most of those guys have played together for many games, they feature an impressive collection of NBA all-stars (including three of the top four MVP candidates from this past season in the NBA), they finally have brought the best point guards, they have some shooters, and after so many wake up calls, they should be ready for their opponents.
Still, this is probably not going to be easy, as the competition is fierce and there will be a few great teams out there, talented and very experienced, to give the Americans a good run for their money. We're particularly talking about Spain and Greece, although no rival should be taken lightly.
As usual, the US Team features impressive athleticism, particularly in transition, showing a ridiculous ability to produce on the break off steals and long rebounds. Given their physical potential to execute serious pressure on the ball, they won't find any opposition against poor ball-handling teams. A huge plus for this squad will be the improved perimeter shooting. Joining
Carmelo Anthony
as major long-range threats, both
Kobe Bryant
and
Michael Redd
should provide enough firepower to prevent opponent teams from executing the very closed zone defenses we saw in the past.
Potential weaknesses might arise because of the lack of size this team possesses, with
Dwight Howard
as the sole true center presence in the middle. Defensive rebounding might eventually become an issue, especially with so many guys giving up the defensive glass to run the break. Besides, gifted low-post teams could potentially cause some damage near the basket, which should be addressed with defensive team activity. Although this team seems more committed on the defensive end, we're yet to check the quality of their defensive rotations and defensive transitions on the big stage.
Offensively, we don't expect any symphonic orchestra in the set offense, but they will likely make up for their tactical struggles with individual talent and athleticism. It remains to be seen if it will be enough against the top defensive opponents. Anyway, it's interesting to note that every single squad in this six-team category -except the USA- has conquered a major international title in the last five years, so you can figure out who should be the hungriest out there.
2. SPAIN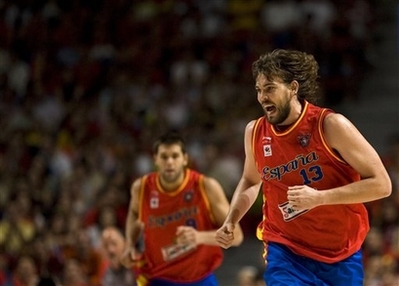 The current World Champion comes with its best roster ever, looking on paper even stronger than the squad that conquered the world title. Extremely deep, balanced and experienced, there are still some concerns about some players' shape.
Pau Gasol
,
Jorge Garbajosa
,
Juan Carlos Navarro
or
Raul Lopez
are yet to get rid of some small injuries that have hampered them from getting into full game rhythm. Still, there are some young guns ready to fill their shoes if necessary.
We will probably see the same high-paced Spain that relies on a very strong defense, which includes a variety of defensive settings -such as very aggressive zones- and which allows the team to better run the floor, the natural environment for this squad. The danger will come against defensively-strong teams who are able to control the pace of the game in order to slow it down. Then, Spain will have to show the appropriate set-offense execution and mental strength to stay effective in close scores. Fortunately, the team can count on some excellent shooters –
Rudy Fernández
,
Jose Calderon
,
Juan Carlos Navarro
- and low-post threats –the Gasol brothers- to blow up the opponents' set defenses.
One of the main attractions on the Spanish side will be
Ricky Rubio
, the clear-cut most interesting player in the Olympics draft-wise. He's actually claiming some meaningful minutes with his excellent showings during preparation games, and will likely receive them. Coach Reneses will likely take advantage of him whenever he wants to change the rhythm of the game with more aggressive defenses, perhaps even a full-court press, where Ricky is a master at terrorizing opposing ball-handlers. Besides, he's shooting the ball surprisingly well with the National Team for the moment. If he keeps it up –it won't be easy- we could regularly witness some outstanding performances against any kind of rival.
3. GREECE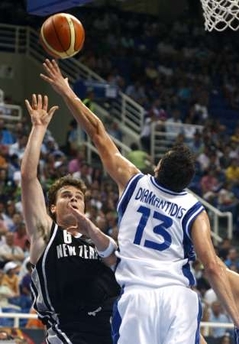 This is the same old Greece, but completely different. It's the same hard-nosed, defensive-minded, smart, extremely competitive and very experienced squad that we have seen for the last three years, but they don't fool around with games any more. This team goes onto the court with the sole intention of demolishing its rival, relying on an outstanding defensive level and an aggressive offensive approach.
Blame coach Giannakis, but also
Lazaros Papadopoulos
. With the slow big center out of the picture, he's not a low-post reference anymore to slow down the game pace, his absence allows a much more mobile and aggressive defensive setting, even full-court presses that Greece uses to welcome its rivals into the game.
Panagiotis Vasilopoulos
deserves recognition here, a super versatile defensive specialist able to match up against any player from the point guard position to the power forward spot, providing uncountable solutions for his coach. And he's joined by the likes of
Dimitris Diamantidis
, a three time Euroleague defensive player of the year, or Ioannis Bouroussis, a very intimidating presence under the basket. Bottom line, this is probably the best defensive squad in the Olympics.
This defensive level, although probably improved, is not anything new for the Greeks. The difference now emerges in their willingness to convert their defensive efforts into transition points, showing a clear vocation to run the floor as early as possible, while they would reserve this aggressive approach for some very defined games in the past (for example, in the 2005 Eurobasket final against the slow-paced Germany, or in the 2006 World Championships against a US Team with their poor defensive transition).
The set offense looks more fluid now as well, especially thanks to the improved shooting.
Antonis Fotsis
is back on the team after last year's injury, providing perimeter firepower and an excellent athletic level, while
Vassilis Spanoulis
shows a much improved long-range stroke. Featuring one of the top PG duos (perhaps the most important position in international basketball) in the tournament with
Theodoros Papaloukas
and Diamantidis, and with a low post monster in
Sofoklis Schortsanitis
, this team can potentially beat anybody.
4. LITHUANIA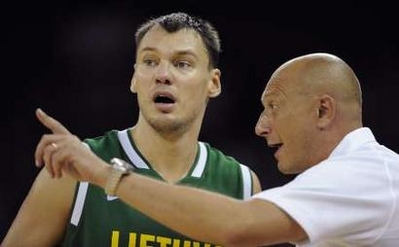 A perennial presence in the Olympic semifinals ever since they earned their independence from the Soviet Union, Lithuania shows up again with an outstanding offensive core, able to put on practice some of the most eye-pleasing basketball you can witness these days when it comes to national teams. Enjoying a bunch of extremely skilled and fundamentally-sound players, these guys can orchestrate greatly effective offenses to bury almost any defense.
The key of this National Team is once again, and for many reasons,
Sarunas Jasikevicius
. This guy is a real floor leader and an outstanding playmaker in international basketball. At the same time, Lithuania suffers a blatant drought of point guards after him, so Jasikevicius emerges indispensible both because of his leadership, skills and lack of a backup, which is not good news for a veteran who seems to be starting the downside of his career.
Still, Lithuania should count on more perimeter creativity coming from wings
Ramunas Siskauskas
(probably the current world's best player not in the NBA) and
Rimantas Kaukenas
. Shooting is a great strength as usual, despite the loss of
Arvydas Macijauskas
, while the versatility of the Lavrinovic twins should provide regular production from the frontcourt.
Except from the point guard position, it's a rather deep team, very talented, nicely physical considering their finesse nature, and clearly offensive oriented. It's perhaps their lack of a higher degree of defensive aggressiveness what puts them a step behind the other top European squads.
5. ARGENTINA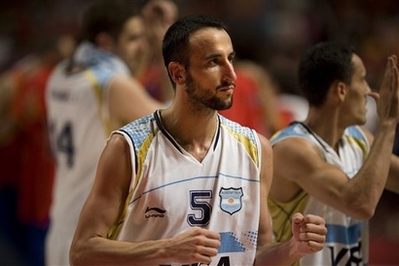 Age is catching up with Argentina, as there are no talented young generations to infuse alongside the veterans. Still featuring an outstanding six-man core with Pablo Prigioni,
Manu Ginobili
,
Carlos Delfino
,
Andres Nocioni
,
Luis Scola
and
Fabricio Oberto
, this team severely lacks depth, especially at the point guard position and inside.
For the current Olympic champions, one of the most missed players will be
Pepe Sanchez
, the Argentinean floor general during this unbelievable era that placed this country as arguably the best national team in the decade. As a result, we probably won't see that amazing offensive fluidity again that was a trademark for this squad, while Prigioni is left alone directing the offense, with no reliable back-up to bring off the bench. Scola and Oberto will team up inside to showcase their amazing skills and basketball IQ, but while being both rather foul prone, their replacements off the bench significantly drop the level. Also a question mark will be the team leader,
Manu Ginobili
, coming off an injury and still not completely in shape. Any chance of achieving something big will rely on the health of the team's core.
But they will be extremely dangerous, as they are very experienced, they can slow down games trying to collapse the opposing offense, they are still very aggressive and competitive, and they execute in the set offense with an excellent combination of inside-outside play. Despite Manu's improved perimeter stroke, some more long-range production will be probably missed, though.
The window of opportunity seems almost closed for Argentina. But no regrets; they already have their own Olympic crown.
6. RUSSIA
Not an underdog anymore, Russia will want to prove that their Eurobasket title wasn't a fluke. But if there's a team lacking size in this Olympics, it's Russia. Originally enjoying a very thin four-man core in
J.R. Holden
,
Andrei Kirilenko
,
Viktor Khryapa
and
Alexey Savrasenko
, Khryapa's health problems might leave them seriously decimated. At least, the two clear-cut indispensible duo formed by Kirilenko and Holden will report in shape to the tournament, as well as the coach who made last summer's miracle possible: David Blatt.
We're hoping to see the same powers that built the Eurobasket title: a superb defense that relies on the outstanding physical level of this team, and a perfectly-orchestrated offense that makes up for the lack of game creators on the squad. The American-born Holden should show again his increasing maturity and distributing skills, absolutely crucial for a country that has been lacking any decent point guard play for several years now, with Kirilenko emerging as the frontcourt reference while displaying his usual versatility. Everything else will just revolve around the advantages that those two guys can create, hopefully supported and fueled by the same excellent ball movement we saw last year.
The Mid Pack
Here we find the most likely candidates to complete the quarter final round. Three teams for two positions… most likely two teams for one position, as Germany should have an easier task in its group. These teams might eventually upset some squads of the preceding group, but never expect them to pull out consecutive victories against the contenders.
7. GERMANY
It has been many years since
Dirk Nowitzki
took over the German team, leading his country to superb achievements (always considering the poor supporting cast he has enjoyed) that included a bronze medal in the 2002 World Championship, and final appearance in the 2005 Eurobasket.
Not this time.
Despite the addition of
Chris Kaman
, who provides excellent scoring punch from the low post and compliments Nowitzki on the frontcourt, there's way too high a level of competition this time to dream of a medal. While the German inside game looks strong, and it's even well rounded out with nice back-ups off the bench, the perimeter remains a matter of concern as usual.
There's not one single game creator in the German backcourt. Just a decent slashing point guard in Steffen Hamann, a nice off-the-bench shooter in Pascal Roller, and a bunch of physical wings who struggle putting the ball on the floor. Best-case scenario, Nowitzki and Kaman attract defenses from the low and high posts, and everybody else gets into shooting rhythm from the arc. Still, they won't likely be able to compete in high-scoring games where they don't manage to stop the opponent's fast pace.
Eventually, a quarterfinal upset in order to sneak into the semifinals looks like the ceiling for this team.
8. CROATIA
When
Nikola Vujcic
kissed his National Team goodbye almost three years ago, Croatia lost its main offensive reference, the team catalyst, and its potential as a contender on the big stage. Left is a very nice squad, still far from the top European powerhouses, but with enough firepower to surprise anybody on any given game.
A nicely balanced team, there are no big stars, but a deep bunch of mildly intriguing players, although not always equally consistent, which is what provides Croatia this uncertainty heading into a game.
Zoran Planinic
, an excellent example of that inconsistency, should emerge as the team leader, responsible for the biggest chunk of ball distribution. And they also have shooters (
Marko Tomas
, Davor Kus), slashers (
Roko-Leni Ukic
, Marko Popovic), size (Sandro Nicevic,
Kresimir Loncar
) and low-post threats (Nikola Prkacin,
Marko Banic
). A pretty interesting combination after all.
Often a shooting-happy squad, they feel pretty comfortable in up-tempo and open games where they can easily get into scoring rhythm. All in all, it's a pretty dangerous team, as they showed last year at the Eurobasket, beating Spain on their home soil.
9. AUSTRALIA
In the mix for a spot in the quarterfinals, Australia is a pretty tough team whose main strength can be found in its frontcourt. Not many teams can combine the likes of
Andrew Bogut
,
David Andersen
and Matt Nielsen together on the same roster. Those guys should bring plenty of offensive versatility (dangerous in the low post, especially Bogut and Andersen, all three can step outside to shoot treys), while Bogut anchors the intimidation department and rebounding.
The perimeter is another story, and they lack some real talent there.
Brad Newley
might be the most solid presence, a player who nicely combines his slashing and shooting abilities, but not particularly consistent. They don't have great distributors, despite the fact that both C.J.Bruton and
Patrick Mills
can slash and dish the ball to rack up assists. In the end, the Aussie game usually unfolds from its frontcourt.
Early Goodbye
The Cinderellas in each group, the teams providing the obliged global character to a global event, to see them advancing to the quarterfinals would be a big surprise. Still, they are all probably better than your typical poor teams in these championships, and given the proper situation, might be able to upset some team of the precedent group.
10. CHINA
With the
Yao Ming
icon and being the Olympic hosts, it's a bit disappointing to see how China hasn't been able to really improve their chances of advancing in an international basketball tournament. Still, we will probably see Yao's heritage in a few years, but right now this country faces the real risk of being eliminated on the first stage of the tournament.
An extremely inconsistent team, physically underwhelming, and ridiculously unbalanced, the backcourt is still one of China's biggest problems. Displaying arguably the worst combination of point guards at the Olympics, the poor distributor Liu Wei, the out-of-control
Chen Jianghua
, and the mediocre Zhang Qingpeng, it's hard to figure out how can they answer to full-court pressures, especially since their own group features the three teams that best execute it (USA, Greece and Spain). The very quick Chen should be the most suited one to get around these defenses, but he won't receive much help.
Sun Yue
might provide some help at the point guard position, but he's precisely a terrible ball-handler (he seems to have improved his perimeter stroke, though). Both SGs Wang Shipeng and Li Nan are poor ball-handlers too, and while Li is a veteran on the downside of his career, Wang should emerge as the most reliable perimeter scorer on the Chinese squad, but he doesn't look to be in the best shape at the moment.
Everything will revolve around
Yao Ming
, of course, and if the team feels inspired (and the opponent doesn't stay aggressive on defense), they could be able to keep up offensively, as Yao can be nicely complimented with some perimeter shooting.
However, defense is another story, most likely a huge liability. Beyond some blocks delivered by guys like Yao,
Sun Yue
or
Yi Jianlian
(who anyway is greatly struggling on defense), this squad doesn't have the makings to stop opponents from scoring at a good rate. The perimeter shows poor on-ball defense, the defensive rotations are very underwhelming, and it's a physically weak team. It results too often in too easy baskets allowed.
It shouldn't come as a surprise, since most of these guys still play in the Chinese CBA, a mediocre league with very poor defenses, physical level and competitiveness, so it's extremely difficult to make serious strides in that environment.
11. ANGOLA
A classic team in these events, Angola will bring energy, some nice athleticism and a bunch of decently skilled guys.
The core of this team is probably built around Olimpio Cipriano, Joaquim Gomes and Eduardo Mingas, the main scoring references on the team. Cipriano is an aggressive perimeter player with good athleticism, but a limited ability to generate offense, a pretty common standard for Angola's perimeter. Although most of these guys are really used to playing together and they kind of understand each other pretty well, they often work on individual efforts.
Angola suffers a great lack of size, well reflected in the frontcourt couple Gomes and Mingas. They make up for it with versatility, stepping outside, trying to take their opponents off the dribble, staying aggressive near the basket.
Showing a pretty decent defense, Angola puts some real effort out there, but it's not enough to battle at this stage.
12. IRAN
Perhaps the biggest surprise in the preparation games heading into the Olympics has been Iran. After being beaten up by some NBA Summer League teams, Iran showed up in the FIBA Diamond Ball Tournament to upset Serbia (how the mighty fall!) and battle Argentina.
This is indeed a pretty decent team, well organized, tough, often fearless, and intense –their perimeter defense is relatively solid- to make up for their lack of talent. Actually, their game seems to have a defined purpose, which usually relies on the presence of Hamed Ehadadi in the middle, an interesting finding for the basketball world these past weeks.
The 7-2 center is a fundamentally sound big who shows some moves in the low post, a nice mid-range stroke and who passes the ball with nice criteria. It's not like he's a star –he's rather skinny, looks sometimes passive, struggles defensively- but he provides a constant on-court reference for his teammates, providing them of better scoring options, and has legit talent.
Unfortunately, Hadadi suffered an ankle injury in the last game of the Diamond Ball tournament, and his status remains uncertain. Anyway, come the real competition, the reality of a very limited team should prevail, being head-and-shoulders favorites to close their group ladder.