One year ago, we discovered
Giannis Antetokounmpo
in a tiny gym in Athens, and were immediately taken aback by the significant talent this completely unknown raw prospect possessed. The son of Nigerian immigrants, Antetokounmpo (then known as Adetokunbo) was a citizenship-less 18-year old caught in the bureaucracy of Greek politics, known only to a handful of NBA scouts who were
largely skeptical
of the anonymous player's potential. Completely off the radar of anyone in the United States at the time, Giannis would go on to be selected 15th overall by the Milwaukee Bucks, a move that was criticized harshly by some on draft night.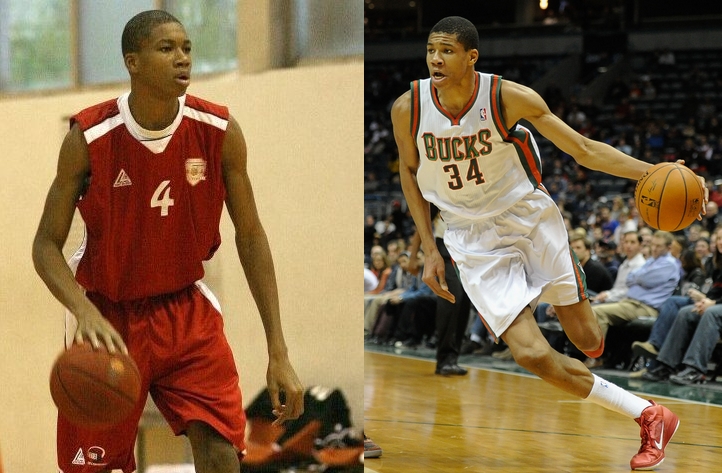 Fast forward one year, and Giannis is now viewed as one of the most promising young prospects in the NBA, after unexpectedly seeing significant playing time for the team with the worst record in the league. He will compete in the NBA's Rising Stars Event (formerly known as the Rookie-Sophomore game) and the Skills Challenge at All-Star weekend in the upcoming days.
To celebrate our one year anniversary of seeing the "Greek Freek" for the first time, we revisit some of the footage we first brought to light from the Greek second division a year ago, and compare it with what we're now seeing in the NBA on a nightly basis to evaluate how Giannis is progressing as a basketball player.
For comparison's sake, here's the video we produced on Giannis one year ago after seeing him for the first time in Greece:
And our first interview: