39 high school rising juniors and seniors were invited to the USA Basketball U17 Training Camp in Colorado Springs. The full roster was announced today. 12 players will be selected from the group to represent the US at the U17 World Championship in Zaragoza, Spain in late June and early July.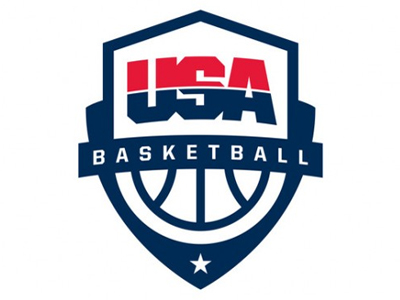 The team will be coached by Don Showalter, who has won seven championships at the FIBA level and is currently undefeated as the head coach of USA Basketball.
Miles Simon
(California Supreme AAU) and Mike Jones (DeMatha Catholic) will be his assistants.
DraftExpress will be present at both the training camp in Colorado Springs, and the event itself in Spain.
More information can be found on USA Basketball's
official website
.
PLAYER HT WT POS AGE HIGH SCHOOL CITY ST
Alex Reese
6'9"  222  PF  16.9  Pelham HS Pelham AL
Austin Wiley
6'10"  241  PF  17.3  Spain Park Birmingham AL
Brandon Johns
6'7"  211  SF/PF  16.4  East Lansing HS Lansing MI
Cameron Reddish
6'7"  185  SF  16.7  Westtown School Philadelphia PA
Carte'Are Gordon
6'7"  251  C  16.1  St. John Vianney HS St. Louis MO
Charles O'Bannon
6'4"  192  SF  17.2  Bishop Gorman Las Vegas NV
Colin Sexton
5'11"  167  PG    Pebblebrook HS Atlanta GA
Connor Vanover
7'2"  211  C  16.9  Arkansas Baptist Little Rock AR
Daejon Davis
6'3"  170  SG  17.0  Lakeside School Seattle WA
Darius Garland
6'1"  141  PG  16.3  Brentwood Academy Brentwood TN
David Sloan
5'10"  163  PG  16.9  Taylor County HS Campbellsville KY
D'Shawn Schwartz
6'6"  200  SG  17.2  Sand Creek HS Colorado Springs CO
Elijah Hardy
6'1"  153  PG  16.4  Bishop O'Dowd Oakland CA
Gary Trent
6'5"  195  SG  17.3  Apple Valley St. Paul MN
Gerald Liddell
6'6"  163  SF  16.6  Byron P. Steele HS Cibolo TX
Immanuel Quickley
6'3"  175  PG    The John Carroll School
Jaedon LeDee
6'6"  202  SF  16.8  Kinkaid Houston TX
Jalen Smith
6'7"  178  C    Mount Saint Joseph HS
Jaren Jackson
6'9"  215  C    Park Tudor School
Jarred Vanderbilt
6'8"  198  SF  17.1  Victory Prep Houston TX
Javonte Smart
6'4"  175  PG  16.9  Scotlandville Magnet HS Baton Rouge LA
Jaylen Nowell
6'4"  176  SG  16.8  Garfield HS Seattle WA
Jordan Brown
6'10"  190  PF  16.4  Woodcreek HS Roseville CA
Justyn Hamilton
6'11"  220  PF  17.1  Independence HS Charlotte NC
Kaleb Wesson
6'8"  299  C  16.8  Westerville Westerville OH
Kevin Knox
6'8"  194  SF/PF  16.7  Tampa Catholic HS Tampa FL
Markus Howard
5'10"  178  PG  17.2  Perry HS Gilbert AZ
Kezo Brown
6'1"  168  PG  16.3  Simeon Career Academy Chicago IL
Michael Barber
6'7"  197  SF  16.9  The Veritas School Jackson MS
Miles Norris
 16.0  Mater Dei Catholic HS San Diego CA
Montez Mathis
6'2"  188  SG  17.3  Our Lady of Mount Carmel HS Baltimore MD
Nazreon Reid
6'9"  222  PF  16.7  Roselle Catholic HS Asbury Park NJ
Nojel Eastern
6'5"  185  SG  16.9  Evanston Chicago IL
Robert Woodard
6'5"  214  SF  16.6  Columbus HS Columbus MS
Romeo Langford
6'5"  180  SG/SF  16.5  New Albany HS Louisville KY
Taeshon Cherry
6'8"  185  PF    St. Augustine HS
Tre Jones
6'1"  166  PG  16.3  Apple Valley HS St. Paul MN
Troy Brown
6'5"  199  PG  16.8  Centennial Las Vegas NV
Wendell Carter
6'10"  249  PF  17.0  Pace Academy Atlanta GA