USA Basketball assembled a roster of 23 players born in 1994 to compete for a spot on the U18 national team at the U.S. Olympic Training Center in Colorado Springs, and DraftExpress was present to take in the first two days of action.
The 23-player roster will be whittled down to 12 after three days of tryouts, as the team enters its final preparations in advance of the 2012 FIBA Americas U18 Championship played June 16-20 in Sao Sebastiáo do Paraiso, Brazil. Four teams from the U18 FIBA Americas Championship will qualify for the FIBA U19 World Championship next summer in a location yet to be decided.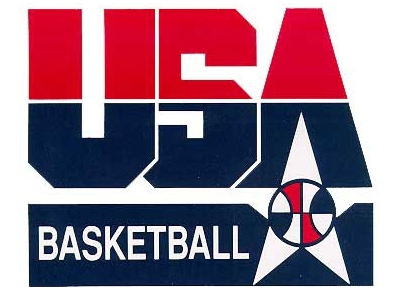 The 23-player roster, led by head coach
Billy Donovan
and assisted by Mark Few and Shaka Smart reads as follows:
Ryan Arcidiacono
Neshaminy H.S./*Villanova Langhorne, PA
Jabari Bird
Salesian H.S./Undecided Vallejo, CA
Nate Britt
Gonzaga College H.S./*North Carolina Upper Marlboro, MD
Robert Carter
Shiloh H.S./*Georgia Tech Thomasville, GA
Sam Dekker
Sheboygan Lutheran H.S./*Wisconsin Sheboygan, WI
Kris Dunn
New London H.S./*Providence Oakdale, CT
Shaq Goodwin
Southwest Dekalb H.S./*Memphis Decatur, GA
Jerami Grant
DeMatha Catholic H.S./*Syracuse Bowie, MD
Montrezl Harrell
Hargrave Military Acad./*Virginia Tech Tarboro, NC
Aaron Harrison
Travis H.S. /Undecided Richmond, TX
Andrew Harrison
Travis H.S./Undecided Richmond, TX
Joel James
Dwyer H.S./*North Carolina West Palm Beach, FL
Jake Layman
King Phillip Regional H.S./*Maryland Wrentham, MA
Austin Nichols
Briarcrest Christian HS, Eads TN 2013
Rodney Purvis
Upper Room Christian/*N.C. State Raleigh, NC
Julius Randle
Prestonwood Christian Academy./Undecided McKinney, TX
James Robinson
DeMatha Catholic H.S./*Pittsburgh Mitchellville, MD
Marcus Smart
Marcus H.S./*Oklahoma State Flower Mound, TX
Jarnell Stokes
University of Tennessee Memphis, TN
Rasheed Sulaimon
Strake Jesuit College Prep/*Duke Houston, TX
Robert Upshaw
San Joaquin Memorial H.S./*Fresno State Fresno, CA
Troy Williams
Phoebus H.S. Hampton, VA
Adam Woodbury
East H.S./*Iowa Sioux City, IA
Having followed the USA Basketball youth teams at every level very closely for most of the past decade, it's safe to say this is one of the deepest and most talented rosters we've seen in quite a while.
USA Basketball Men's National Team Director Sean Ford confirmed as much, telling us that this team is the product of the "highest acceptance percentage of invitations we've seen in quite some time."
As Ford told us, the availability of many young players is impacted by the dates of the NCAA tournament. "This tournament is ideal for us," Ford told us. "We avoid a lot of conflicts because everyone is back in time for summer school. No one can't come because of college summer school. We have a little bit of conflict with Nike Skills Academy, but nothing in July."
Ford continued: "I'd like to think that with this being an Olympic year, and with us having success getting NBA players in our system, younger players want to rep the country and be a part of the national team as well. We are a good product, a good place to be for basketball, people have been through our system and had success. Five players from the last U17 team will get drafted in the first round this June. We offer the best competitive environment outside of a player's season in the summer."
That has to be an encouraging sign considering the difficult summer USA Basketball's youth programs endured last year, finishing in 5th place at both the U19 World Championship in Latvia and the World University Games in China.
USA Basketball selection committee chairman Jim Boeheim shared his thoughts with us as well on how players are recruited for these teams and what goes into the process:
We also got to speak with head coach
Billy Donovan
about a variety of U18 Team topics:
The first two days of the tryouts (closed to NBA scouts due to the presence of high schoolers, and completely ignored by the mainstream media) largely centered around five on five play, with the coaching staff likely looking to get as accurate a read as possible on the strengths and weaknesses of the different prospects before making difficult decisions on who to send home.
The "big name" prospects—Andrew and
Aaron Harrison
,
Julius Randle
and
Rodney Purvis
—all shined at various points due to the up and down play that was commonplace in these scrimmages, which undoubtedly suits their styles of play quite well.
A couple of surprises emerged as well, though, making this quite a valuable trek for scouting purposes.
Recent Louisville commit
Montrezl Harrell
has shined consistently through the first two days of practices, showing a terrific combination of length, athleticism and intensity which has allowed him to be a consistent force attacking the rim with ferocity, often finsihing in highlight reel fashion. Seemingly wanting the ball just a little more than some of the other big men prospects here, he's made his presence felt on the offensive glass every time he's stepped on the floor, and has also done a good job contesting shots inside the paint on the defensive end as well.
Nowhere near a finished product on either end of the floor, Harrell clearly lacks much in the ways of experience and polish, but has shown intriguing flashes in a number of key areas. His mid-range jumper has potential, while he's also been able to beat opposing big men off the bounce in small doses, sometimes utilizing nifty shot-fakes. With that said, he'll need to improve his fundamentals on defense before he's able to earn the full trust of Louisville head coach Rick Pitino, and also would be well served to improve his off-hand and overall ability to score with his back to the basket.
Still, it's difficult not to feel like Harrell is a significantly better prospect than he was billed as coming into this event, and it will be very interesting to follow his progress this upcoming season.
We spoke with Harrell after the first day of tryouts and got his thoughts on his future and what it means for him to wear a USA jersey:
North Carolina commit
Joel James
isn't garnering anywhere near the attention that previous Tarheel big men recruits
John Henson
or
James McAdoo
did, but after watching him for the past two days here, it might not be unrealistic to expect him to have just as big an impact during his freshman season as they did.
Standing at least 6-10 with a chiseled 260 pound frame, James is ready to see minutes at the college level from day one from a physical standpoint at the minimum. His combination of size, strength, length and mobility will draw him looks from NBA scouts right out of the gate, and even if his skill-level is still very much a work in progress, the activity level he displayed leaves a lot of room for optimism regarding his future.
As James himself told us in the video below, he doesn't have any qualms about banging inside the paint and doing the dirty work, which is more than can be said for some of the big men here:
More Notes:
-
While this team is clearly loaded with talented ball-handlers and scorers, this group is still very much looking for a player to emerge as a leader and floor general at the point guard position. Combo guards
Andrew Harrison
and
Rodney Purvis
have taken turns showing their phenomenal ability to create high percentage shots for themselves around the rim in both half-court and transition situations, but are still more comfortable creating shots for themselves rather than for teammates and haven't developed the leadership skills needed to command the respect of the group. The play of more traditional point guards
Nate Britt
,
Ryan Arcidiacono
,
James Robinson
and
Kris Dunn
have been inconsistent at best, and very turnover prone at worst.
Andrew Harrison
would be our guess as to who ultimately takes the helm based on natural talent alone. His combination of size, strength and creativity are unmatched in this age group, and would be an extremely difficult matchup for any FIBA Americas opponent to match up with. Harrison can get to the rim with ease and finishes extremely well, while also possessing the ability to create for others in drive and dish fashion.
Like all young players, he has a tendency to pound the ball excessively at times and force the issue, but the bigger concern for him long-term would be how he deals with adversity. He's easily distracted by turnovers he commits or "missed calls" from the referees. His body language can be quite poor at times, especially with the way he tends to stare down the zebras when they refuse to blow the whistle and give him "superstar calls". He loses his focus on defense quite easily and tends to go through the motions somewhat when things aren't going his way, jogging back lackadaisically on defense for example.
This may seem like an unduly harsh assessment considering how young he is, but he really is a special talent and there's little doubt that he will be drawing more and more attention to himself as time goes by with these types of antics. We talked to Harrison about this topic, and he didn't seem to be overly concerned long-term:
-Outside shooting is another thing to keep an eye on, as while this team has a number of very high-level wing players who can put the ball in the basket, we haven't seen anyone emerge yet as a true knockdown sniper in catch and shoot situations just yet.
The extremely gifted
Aaron Harrison
looks like one of the more solid bets here, even if he's a better shooter off the dribble than off the catch at this stage, while athletic super-sized small forward
Jake Layman
could be another, as he has a picture perfect stroke. Incoming Wisconsin freshman
Sam Dekker
has made a couple of impressive buzzer-beating shots at the end of quarters, but has been a little streaky spotting up with his feet set from behind the arc. The ultra long and athletic small forward
Jerami Grant
has been up and down as well, but seems to have some potential in this area when given time and space. As the practices wore on, incoming Duke freshman Rasheed Suliamon seemed to get better and better in terms of making shots from the perimeter, which is important considering the versatility he brings defensively and in terms of his basketball IQ.
-Inside the paint, there is no shortage of size, girth, length and athleticism, but we haven't seen one big man emerge as a reliable back to the basket presence as of yet.
Robert Upshaw
has tried to fill that role at times, and has had some success at times, while the likes of
Robert Carter
and
Shaq Goodwin
have preferred to float to the perimeter and shoot jumpers instead.
Adam Woodbury
and
Austin Nichols
look a little too raw at this stage to offer much on the block offensively.
When it's all said and done, the coaching staff might need to put the ball in the hands of
Julius Randle
and let his terrific skill-level take over. He's been up and down here, able to create very good shots for himself around the basket, but struggling to finish them, and not knocking down his jumper consistently. To his credit, he's done a very good job competing defensively and on the glass, and it's likely only a matter of time before his outstanding talent really starts shining through, even if he's obviously better attacking opponents from the elbow than with his back to the basket.
One area where this team will clearly excel is on the offensive glass.
Montrezl Harrell
and undersized beast
Jarnell Stokes
are extremely active in this area, while guards Andrew and
Aaron Harrison
,
Rodney Purvis
,
Rasheed Sulaimon
and
Marcus Smart
are as active and athletic as they come at their positions.
Roster Prediction:
If we had to guess who will make the team based on what we've seen so far, here are the 12 players we think make the cut based on positional needs.
Guards:
Nate Britt
,
Andrew Harrison
,
Rodney Purvis
Wings:
Rasheed Sulaimon
,
Aaron Harrison
,
Sam Dekker
Forwards :
Julius Randle
,
Jerami Grant
,
Jake Layman
Big Men:
Montrezl Harrell
,
Joel James
,
Robert Upshaw
Left Out?
Guards:
Ryan Arcidiacono
,
Kris Dunn
,
James Robinson
Wings:
Jabari Bird
,
Marcus Smart
,
Troy Williams
Big Men:
Robert Carter
,
Shaq Goodwin
,
Austin Nichols
,
Jarnell Stokes
,
Adam Woodbury