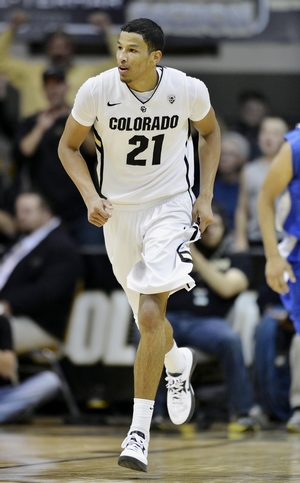 Joe Treutlein
After a sophomore season in which he made some strides with his game as his offensive role expanded,
Andre Roberson
's game plateaued his junior year, as he didn't make many noticeable developments with his skill set and his statistical output stayed roughly the same.
Offensively, Roberson is still most dangerous when he can get the ball near the basket, an area he can take advantage of his athleticism and not have to rely on his raw base of skills. Roberson shows good ability to finish with both power and finesse at the rim, something he does well on both put-back and slashing attempts. His two-point percentage declined noticeably from 64.0% as a freshman to 52.1% as a junior, but that's primarily a product of having to create more of his offense on his own, something he is much less adept at.
Roberson's face-up offense is still a work in progress, though it's something he shows flashes with regularly on straight-line drives to the basket. He shows a nice first step and has improved his ball control some, but still remains very limited overall, struggling to create high percentage shots and being prone to turnovers when he doesn't have a simple path to the rim. To his credit, he has developed a respectable floater in the paint for situations when he can't get all the way to the basket, but still is not a reliable or efficient threat putting the ball on the floor.
Unfortunately for Roberson, his jump shot has seen even less improvement than his dribble-drive game, as he shot a career-worst 32.8% from the three-point arc as a junior on just 1.9 attempts per game. His mechanics are still somewhat errant with a pushing motion and a fairly low release point. The fact that he shot an abysmal 55.1% from the free-throw line as a junior indicates that he still has a long ways to go before he can be considered even a respectable jump-shooter.
While Roberson's offensive game is a work in progress at best at this stage of his development, the same cannot be said for his defense and rebounding, two areas he continued to excel as a junior. His pace adjusted rebounding per-40 fell slightly from 14.8 to 13.3 this past year, but that's still good for the second best mark among power forwards in our Top 100 prospects. Roberson shows an excellent nose for the ball and does a good job using all his athleticism to secure rebounds on both ends of the floor, something that teams could find valuable at either forward position at the next level.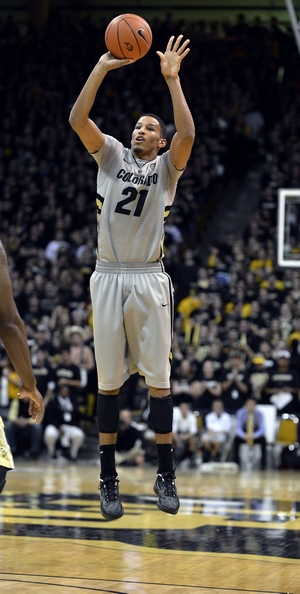 On the defensive end, Roberson does a similarly good job utilizing his length and athleticism to impact the game, frequently being matched up against different positions and playing a huge role in Colorado's 25th ranked defense in the country according to kenpom.com. Roberson's perimeter stance can be somewhat upright at times, but he shows very good lateral quickness for either forward position and does an excellent job utilizing his 6'11 wingspan to contest shots from the side or behind when his man gets the step on him. His post defense is equally effective, where he uses his length to smother opponents and block shots, though to be fair, his still skinny build could pose some problems against the more bruising power forwards in the NBA.
Roberson's biggest problem projecting to the next level is whether he has a natural position, something that stems primarily from his lack of any noteworthy offensive skill aside from his offensive rebounding. He seemed intent on proving himself to be a small forward earlier this month at the combine in Chicago (which is somewhat understandable given he measured in at 6'7 and only 206 pounds), but struggled heavily with his perimeter offensive game. Developing a more efficient spot-up jumper would go a long way in helping him no matter which forward position he projects to, but currently his skill set is suited much more to the 4 position on the offensive end. The biggest edge Roberson holds over past forward tweeners is he possibly has as many as three positions he can capably defend, but will likely need to find a team and coach to take advantage of that versatility to succeed early in his career while he develops his offensive game.
While Roberson is no lock to be drafted after a relatively disappointing junior year and a lackluster start to the pre-draft process, his combination of physical tools, rebounding, and defensive abilities are certainly something teams will give weight to, and there are many successful defensive-minded coaches who could find use for a player with his tools. He also could help himself by affirming his defensive abilities in individual workouts, where he could see himself paired against many top forward prospects.