Matt Williams
A prospect who already held a prominent spot in our 1993 rankings over the last two years, Israeli swingman
Shawn Dawson
absolutely exploded down the stretch for Maccabi Rishon Le-Zion. Playing easily the best basketball of his career just weeks before the 2015 NBA Draft, which he's automatically eligible for, Dawson's strong play couldn't have come at a better time given the relatively shallow crop of players in his age group vying for a limited number of spots in the second round, particularly once a large chunk of early-entry candidates elected to withdraw from the draft.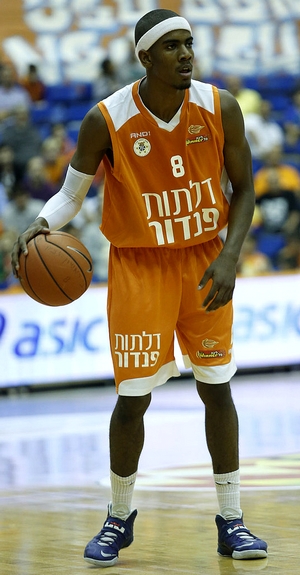 The son of longtime Israeli League import player Joe Dawson (whose professional basketball career spanned over 20 years),
Shawn Dawson
is one of a number of international hoops prospects with American roots we've see over the years. Growing up in Israel playing power forward for much of his youth, Dawson didn't emerge as a prospect until the summer of 2012, when he made his first appearance for the Israeli Junior National Team at the 2012 FIBA U20 Division B European Championship, averaging 11.4 points and 5.6 rebounds per game, while making 8 of his 19 3-point field goal attempts against inferior competition. Making his debut for Maccabi Rishon Le-Zion in the Israeli first division that fall, Dawson played only a minor role as a rookie often hampered with foul trouble and still in the early stages of his development on the wing.
Returning to FIBA U20 action the next summer, Dawson averaged a meager 4.1 points per game being relegated to a far smaller role despite helping Israel get promoted to Division A the year before. After a somewhat disappointing summer, Dawson subsequently averaged an impressive 10.5 points and 5.1 rebounds per game for Rishon, emerging as a regular starter last season.
Coming into his draft eligible year with only one season of experience as a contributor under his belt, Dawson started off his campaign with a bang, pouring in 26 points in 29 minutes against Bnei Hasharon. He'd go on to average 12.3 points and 5.3 rebounds over 23.8 minutes per game through his first 28 games, while shooting 30.8% from deep, before breaking out to the effect of 20.5 points and 7.5 rebounds over 34.5 minutes per game over his last 11 while shooting 42.4% from beyond the arc.
Standing 6'6 with a solid frame and excellent length, Dawson has nice size for the wing to go along with terrific athleticism. An active, explosive player, Dawson's status as a late bloomer didn't have nearly as much to do with his physical profile as it did with his skill set. A shifty left-handed slasher who was most effective as a finisher inside throughout the early part of his career, Dawson was often maligned for his lack of jump shooting efficiency and decision-making.
Possessing nice speed in the open floor and able to play effortlessly above the rim, Dawson flashed some promise as a scorer, putting up 15 points in a playoff game as a rookie and finishing a number of highlight reel plays over the years. However, his ability to put those tools to good use consistently was a concern, as he looked out of control at times attacking the rim, lacked the jump shooting ability to force defenders to respect his range, and seemed to have tunnel vision when going to the rim.
Dawson resolved some of those issues this season, as he knocked down a respectable, but not spectacular 34.8% of his 3-point attempts, up from just 26% a year ago. Although he only attempted 2.9 3-pointers per game, he has developed into a capable set shooter, showing improved touch from the perimeter, especially late in the season. He still has a ways to go in terms of consistency and isn't a very reliable pull-up jump shooter, but has shown the ability to run hot for extended stretches from the perimeter when given space, which really opens up the rest of his game.
Flashing some advanced ball-handling ability, especially down the stretch when he was given the opportunity to operate in isolation and pick and roll situations far more frequently, Dawson has proven to be a capable scorer off the bounce. His quickness can make him difficult to stay in front of at the level he plays at when he's being aggressive and his shot is falling, as he uses a variety of crossovers, spin moves, and step-throughs to get the rim. Shooting the ball with nice touch inside, he shot a very impressive 60.1% at the rim according to Synergy Sports Technology although he's more effective driving left to his strong hand than going right.
The main questions for Dawson are whether he can continue growing as a shooter from the NBA line in more attempts and if the quickness advantage he enjoys in Israeli League play can be an asset to him against the far more athletic players he'd be matched up with at the NBA level. Although he can be dynamic with the ball in his hands at times, he can be out of control as well. Averaging 3.2 assists and 4 turnovers per 40 minutes pace adjusted (third worst in the league), he's not particularly adept at creating shots for others at this stage and it is obvious that he's still feeling his way through being a high-level scorer at times, not always knowing when to pick and choose his spots.
There's also the matter of his surge in usage and efficiency late in the year. Teams will want to take a closer look at him in workouts to see if his improved shooting and ability to create for himself off the dribble are more than just a flash in the pan.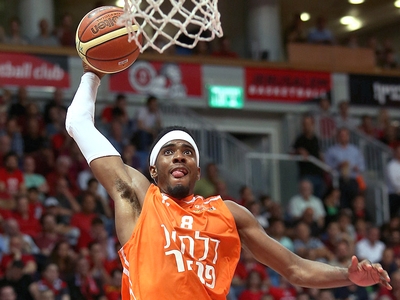 Defensively, Dawson has struggled with foul trouble at times. Committing 4.1 fouls per-40 minutes pace adjusted this year, he's one of the more foul prone players in our top-100. His motor seems to run hot and cold at times, but he's a quick, aggressive defender out on the perimeter who closes out and moves his feet well when he's dialed in. On the downside, he struggles against stronger wings on the block and will certainly need to improve his developing frame if he wants to defend post ups more effectively at the next level. Averaging 9.1 rebounds, 1.8 steals and 1.4 blocks per-40 minutes pace adjusted, Dawson can already make some extremely athletic plays on the boards and passing lanes alike at the Israeli League level.
Dominating down the stretch, even if his team was swept out of the Israeli League semifinals, Dawson picked a good time for his coming out party. The shallow group of 1993-automatically eligible international prospects was rife for changes at the top late in the year, and Dawson looks like one of the beneficiaries of that. Considering the big role he was able to play late this season, it wouldn't be at all surprising for a team to draft him late in the hopes that his play down the stretch becomes the norm for him next season and that his rather impressive development at age 21 is a sign of things to come. The fact that he was born in December means he's one of the youngest players in this class to become auto-eligible this year. His improved shooting, lateral quickness, and potential as a ball handler could pay big dividends for someone down the road if he really is only beginning to hit his stride, and being the son of an American former college basketball player, his transition to the States would be much easier than most internationals.