The D-League is underway and most teams already have a couple of games underneath their belt. With an eye on overall roster strength, players returning from last year, the talent teams were able to acquire in the draft, NBA assignees, and overall chemistry, we take a stab at our very first post-draft D-League Power Rankings. The defending champions lead the way so far.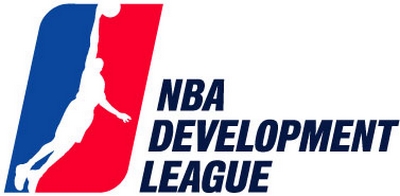 Potential callup candidates are marked with an asterisk.
nba.com/dleague
#1 Idaho Stampede (2-0)
Starting Five:
Coby Karl
*
Brent Petway
(
Jamaal Tatum
)
Ernest Scott
Jermareo Davidson
*
Lance Allred
*
Coby Karl
got off to a nice start as the Idaho Stampede took a pair of home games from the Anaheim Arsenal. Karl dropped 25 and 24 on Anaheim, while adding 12 assists total. While his long range shooting wasn't on (2-for-7), his ability to draw fouls was on full display. Karl went to the free throw line 28 times in the two games. He gives them tremendous versatility as he can play a number of positions offensively, which really helps in this league. Along with Karl, two other Stampede players have a good chance of returning to the NBA this season -
Jermareo Davidson
and
Lance Allred
. Davidson had a productive weekend, averaging 17 points and 13.5 rebounds per game while his frontline counterpart,
Lance Allred
, added 17.5 points and 9.5 rebounds per game.
Idaho's blend of returning players, their outstanding coaching staff, and the infusion of former NBA players in the mold of Karl and Davidson gives them the early nod at the top spot of our rankings—not to mention their status as defending champs.
#2 Bakersfield Jam (2-0)
Starting Five:
Mateen Cleaves
DeMarcus Nelson
(GSW)
Trey Johnson
Richard Hendrix
(GSW)
Nick Lewis
Bakersfield went 2-0 on the road this week, seeing outstanding play from Golden State assignee
Richard Hendrix
. Hendrix was a beast on the offensive glass, using his strong body to muscle his opponents out of position, managing to snare 4.5 offensive rebounds per game. Hendrix grabbed 14 rebounds in each of his 2 games, despite playing just 27 minutes per game due to foul trouble. Against Los Angeles, he scored 31 points in a variety of ways. Along with some easy baskets around the rim and in transition, Hendrix showed nice form on his midrange shot and was a remarkable 3-for-3 from behind the NBA 3-point line.
Bakersfield has a terrific blend of veteran experience, fresh NBA talent, an excellent frontcourt, and plenty of depth. Their intangibles also look quite solid, and there are skilled players at nearly every position on the roster.
#3 Austin Toros (1-1)
Starting Five:
Blake Ahearn
(SA)
Malik Hairston
*
Marcus Williams
*
Anthony Tolliver
(SA)
Charles Gaines
*
The Toros received a big boost this week when the Spurs assigned guard
Blake Ahearn
to the team. He did not play in either of their games this past weekend, but will be in the line up for their next game. Ahearn will join
Malik Hairston
in the back court. Hairston had 17 points, 12 rebounds and 5 assists in his debut for the Toros and followed it up with 33 points, 7 rebounds and 6 assists against Tulsa.
Marcus Williams
was also big for Austin averaging 23.5 points and 9.5 rebounds per game. Starting center
Ian Mahinmi
missed the Tulsa game with a sore right ankle, and was later recalled in favor of fellow Spur
Anthony Tolliver
. He gives them arguably the top shooting power forward in the D-League, even if they might miss Mahinmi's size down low.
#4 Dakota Wizards (0-1)
Starting Five:
Maurice Baker
Denham Brown
Renaldo Major
Quemont Greer
Hamed Haddadi (MEM)
Dakota surrendered an 8-point 4th quarter lead in 106-103 home loss to the Iowa Energy.
Renaldo Major
led the Wizards with 19 points in his first regular season game in over a year after recovering from heart surgery.
Maurice Baker
had 16 points, 8 rebounds and 8 assists in Dakota's lone game last week. Hamed Haddadi was assigned to the Wizards by Memphis and dropped 14 points on 5-for-11 shooting in 21 minutes. Haddadi also grabbed 6 rebounds.
Dakota will be a very tough team this year, particularly if the players decide to buy in on the defensive end. Haddadi will help them out tremendously in that regard, while
Renaldo Major
's credentials as a stopper are pretty clear.
#5 Utah Flash (1-1)
Starting Five:
Dontell Jefferson
*
J.R. Giddens
(BOS)
Bill Walker
(BOS)
Bennett Davis
Brian Jackson
The Flash have a pair of Celtics on their roster and could expect to see a couple of players assigned from the Utah Jazz later in the season. Boston teammates
Bill Walker
and
J.R. Giddens
were the leading scorers for the Flash with 24.5 and 18 points per game respectively. Giddens hit a shot at the buzzer in Austin to give the Flash an overtime win on Friday. He also is Utah's leading rebounder with 9 rebounds per game.
Dontell Jefferson
who was acquired in a trade with Dakota leads the team with 5.5 assists per game, but countered that by committing 6 turnovers per game.
Utah got a big shot in the arm with the additions of Giddens and Walker, and will be competitive for as long as they stick around. Excluding Jefferson, the talent on this roster is a bit lacking otherwise.
#6 Iowa Energy (2-0)
Starting Five:
Curtis Stinson
Larry Ayuso
Patrick Sanders
Cartier Martin
Courtney Sims
*
Iowa also went 2-0 on the road this week, staging 4th quarter comebacks in both games. Nobody made a bigger splash this opening weekend than
Courtney Sims
. He opened with a triple double (22 pts, 17 reb and 11 blocks) at Sioux Falls and followed it up the next night with 23 points, 12 rebounds and 5 blocks at Dakota. The 16 blocks are already more than he had in 15 games with Iowa last season. Sims was also effective getting to the line, making 19 of 24 free throws (.792) in the two games. D-League veteran
Curtis Stinson
also starred for Iowa averaging 19.5 points, 9.5 rebounds and 6.5 assists this weekend.
Iowa looks good early on, but there are some questions to be answered about how they'll be able to hold things together in the chemistry department over the course of the long D-League season.
#7 Anaheim Arsenal (0-2)
Starting Five:
Tierre Brown
*
Cedric Bozeman
James White
*
T.J. Cummings
Noel Felix
First round selection
Tierre Brown
was Anaheim's most consistent player in their two losses at Idaho. Brown had 12 points and 11 assists in Saturday's contest and then came back with 25 points and 7 assists on Sunday. Fellow guard
Cedric Bozeman
scored 16 points each night while leading the team in rebounding with 9.5 boards per game. Bozeman also shot well from downtown, going 4-for-8 in the two games. Anaheim's lack of size was exposed against Idaho's big front line of
Jermareo Davidson
and
Lance Allred
. None of their forwards or centers had more than six rebounds in a game.
Anaheim has one of the most athletic teams in the league, and should rebound nicely from their two very early losses once the players learn to play together.
#8 Sioux Falls Skyforce (1-1)
Starting Five:
Carl Elliott
Frank Williams
Bobby Jones
*
Michael Joiner
Chris Alexander
Four Skyforce players are currently averaging 18 points or more per game, after the team is coming off scoring 119 points in a double overtime thriller.
Frank Williams
leads the way with 27.5 points per game, but is only shooting 40.0% from the field.
Bobby Jones
is averaging 18.5 points and 13.5 rebounds per game.
Gary Forbes
(19.0) and
Carl Elliott
(18.0) are the other two players for the Skyforce.
This team can obviously score with the best of them, and possesses a great deal of talent at the 1-3 positions. The question marks are in the frontcourt.
#9 Rio Grande Valley Vipers (2-0)
Starting Five:
Smush Parker
*
Quin Humphrey
Trent Strickland
Alton Ford
Kendall Dartez
Trent Strickland
was RGV's best player as they got off to a 2-0 start. Strickland averaged 24 points per game while shooting 65.4% (17-for-26) from the field and 60.0% (3-for-5) from the 3-point line. Strickland, however, struggled from the free throw line, shooting 68.8% (11-for-16). NBA veteran
Smush Parker
added 20 points, 6.5 rebounds and 6.5 assists per game.
Alton Ford
averaged 8.5 points and 8.0 rebounds per game as he works his way back in to basketball shape.
Without much depth, and with a number of players who sat out extensively over the past year, the jury is still out regarding whether RGV can keep up their hot start.
#10 Colorado 14ers (2-0)
Starting Five:
Marlon Parmer
Dominique Coleman
Josh Davis
*
James Mays
*
Jamar Brown
The high-flying Colorado 14ers took a home and home series from the Albuquerque Thunderbirds this past weekend. Six Colorado players averaged 14 or more points per game led by
James Mays
' 22 points per game. Mays also added 8.5 rebounds per game while shooting 54.8% (17-for-31) from the field.
Josh Davis
missed the road contest but came back big at home with 26 points and 10 rebounds. Backup center Joe Dabbert contributed a big double-double off the bench averaging 14 points and 13 rebounds per game. Dominique Coleman was hot from outside the arc connecting on 6 of 9 attempts as he dropped 21.5 points per game.
Colorado is holding things together for now, but they desperately need to add more talent to their roster, particularly in the backcourt. They could very well struggle from here.
#11 Tulsa 66ers (0-2)
Starting Five:
Terrell Everett
Derrick Dial
Jeremy Kelly
Chris Ellis
Chris Richard
*
Veteran
Derrick Dial
has been the lone bright spot offensively for the 66ers early on. Dial is averaging 21.5 points and 7.5 rebounds per game. Portland assignee
Steven Hill
will likely not look like an NBA player on most nights, thus far scoring only 6.5 points and grabbing 7.5 rebounds per game. Top pick
Chris Richard
has been a mild disappointment at this extremely early juncture. He was 0-for-7 from the field in Tulsa's opener, but did bounce back with 11 points on 5-for-6 shooting in their loss to Austin.
Tulsa has some young players they will need to be patient with as they learn the ropes at the professional level. They do have nice potential to continue making strides down the road, though.
#12 Albuquerque Thunderbirds (0-2)
Starting Five:
Will Conroy
Cheyne Gadson
David Noel
*
David Monds
Cory Underwood
Will Conroy
led the Thunderbirds with 21 points and 9 assists per game in their two losses to Colorado last week. Conroy has never been known as a shooter and made only 10 of 30 shots. One bright spot was David Monds, who grabbed 20 boards in the road loss. He also averaged 17 points, 15.5 rebounds and 3 blocks for Albuquerque.
Cheyne Gadson
chipped in totals of 24 and 16 on 50% shooting from the floor.
Albuquerque has a lot of talent on the perimeter, but they are sorely lacking in the frontcourt.
#13 Fort Wayne Mad Ants (1-1)
Starting Five:
Walker Russell
Ron Howard
Shawn Hawkins
Coleman Collins
Chris Hunter
Point guard
Walker Russell
leads the D-League in assists with 9.5 per game. Russell also added 14 points per game in Fort Wayne's home split last weekend. Ron Howard led the team in scoring with 21.0 points per game while the two big men, Chris Hunter and
Coleman Collins
, averaged double doubles for the Mad Ants. Hunter had 15 points and 12.5 rebounds per game while Collins had 14.5 points and 10.5 rebounds per game.
#14 Erie Bayhawks (0-1)
Starting Five:
Cliff Clinkscales
Maureece Rice
Jackie Manuel
Ivan Harris
Erik Daniels
The expansion Bayhawks had a 9 point lead at halftime at Fort Wayne but eventually lost by 5 in their first game ever. Oliver Lafayette was the high scorer with 31 points on 10-for-20 shooting.
Erik Daniels
had a double-double with 13 points and 10 rebounds but connected on just 5 of his 17 shot attempts.
This team has some decent options on the perimeter, but is lacking any type of effective size up front. Their starting center,
Erik Daniels
would probably prefer to be playing the small forward position, even if he can definitely log minutes at the 4. Expect them to struggle until they can add some big men to their roster.
#15 Los Angeles D-Fenders (0-2)
Starting Five:
Brandon Heath
Joe Crawford
*
Dwayne Mitchell
Johnny Dukes
Jasper Johnson
The D-Fenders have three solid shooting guards and that's about it. Their leading rebounder is a guard,
Dwayne Mitchell
, who averages 10.5 boards per game. Mitchell also leads the team in assists with 5.5 per game and added 10 points per game as well.
Joe Crawford
is the leading scorer in the D-League at 31 ppg. Crawford is shooting 55.3% (21-for-38) from the field, 46.2% (6-for-13) from the 3-point line and 93.3% (14-for-15) from the line.
Brandon Heath
also shot well for the D-Fenders averaging 22 points per game on 46.2% (18-for-39) from the field and 50.0% (6-for-12) from behind the arc. First round pick
Jasper Johnson
is not getting the job done as an undersized center, relying on turnaround fade away jumpers to get his shot off against the consistently taller defenders. Johnson is shooting just 37.5% from the floor and is only averaging 9.5 points and 4 rebounds per game.
#16 Reno Bighorns (1-1)
Starting Five:
Russell Robinson
Dave Noel
Damone Brown
Antonio Meeking
Jesse Smith
D-League veteran
Damone Brown
had a pair of double-doubles as Reno split their first two games in franchise history. Brown had 18 points and 13 rebounds in their home loss to Bakersfield and 27 points and 15 rebounds in their win at Los Angeles. Antonio Meeking led the team in scoring with 25.5 ppg while also grabbing 8 rebounds per contest. Jesse Smith averaged a double-double with 11.5 points and 14 rebounds per game.